Watch your favourite brands and influencers, live!
Add products to your cart instantly while watching Live Shows or Flix.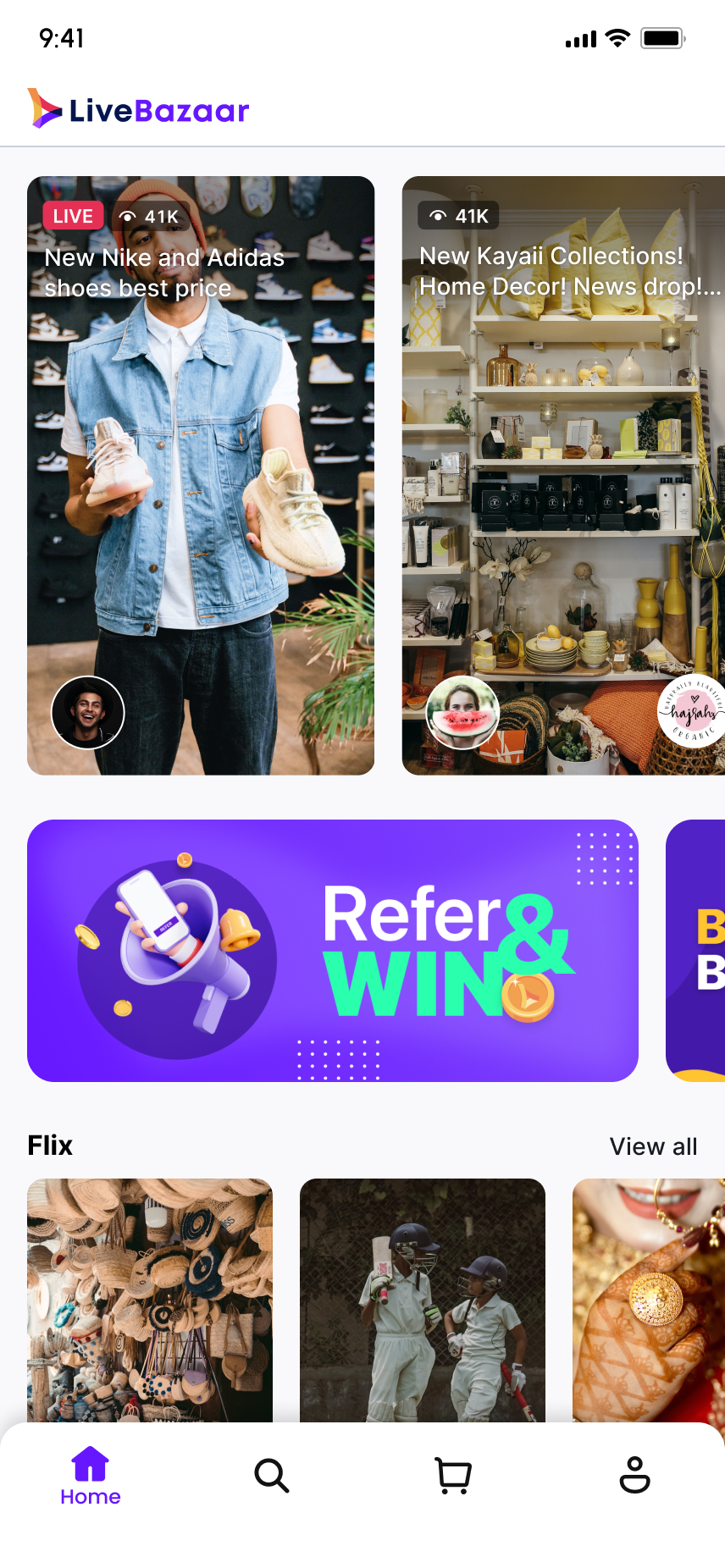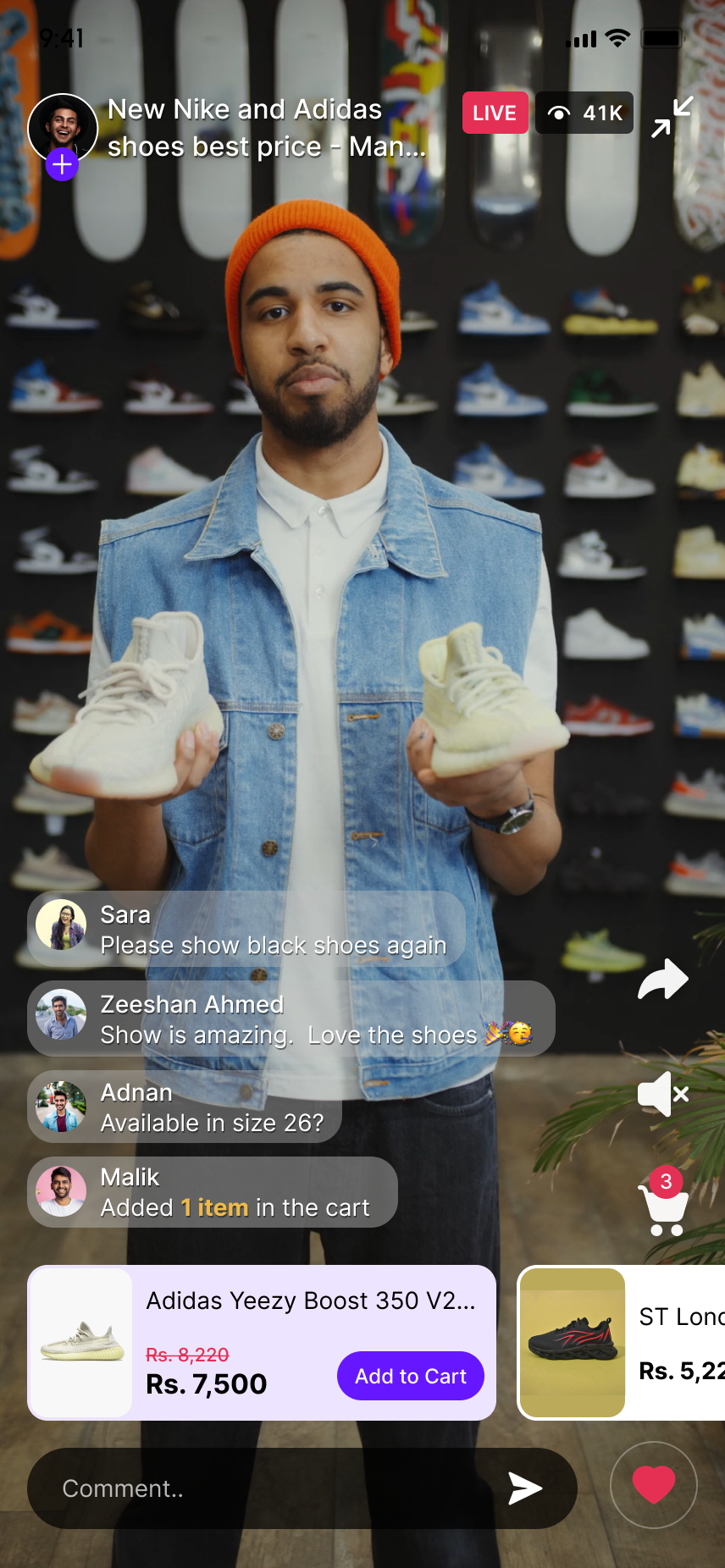 Chat and shop with your favourite creators. The more you engage, the more you can win!
Invite your friends and family to LiveBazaar, and earn amazing rewards.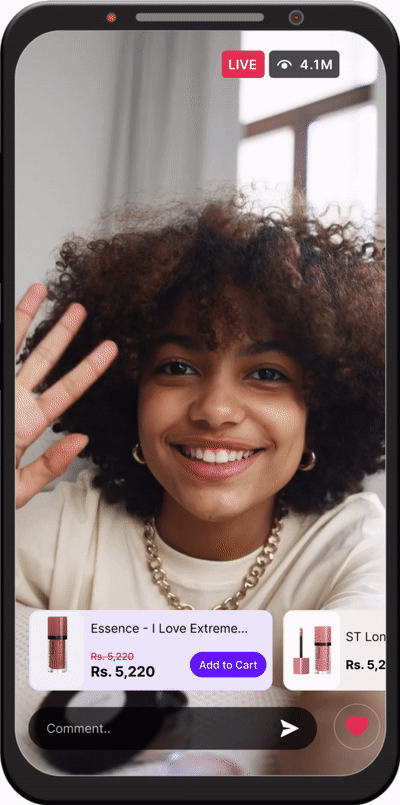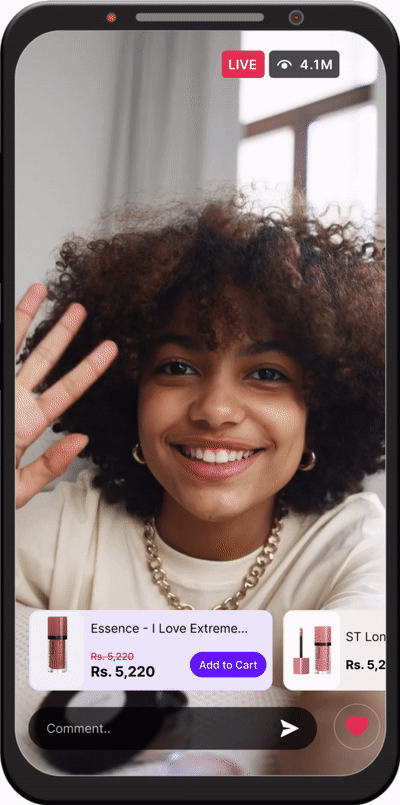 Do you want to be the next Superstar? ⭐
Are you a Content Creator, Influencer or Vlogger? Join our app, upload your content, and you might just be our very own superstar
Work With Us
Unlock the Power of Live Commerce: 🚀Boost your sales!
Elevate your business by joining the live-commerce revolution. Connect, captivate, and convert your audience in real-time.
Work With Us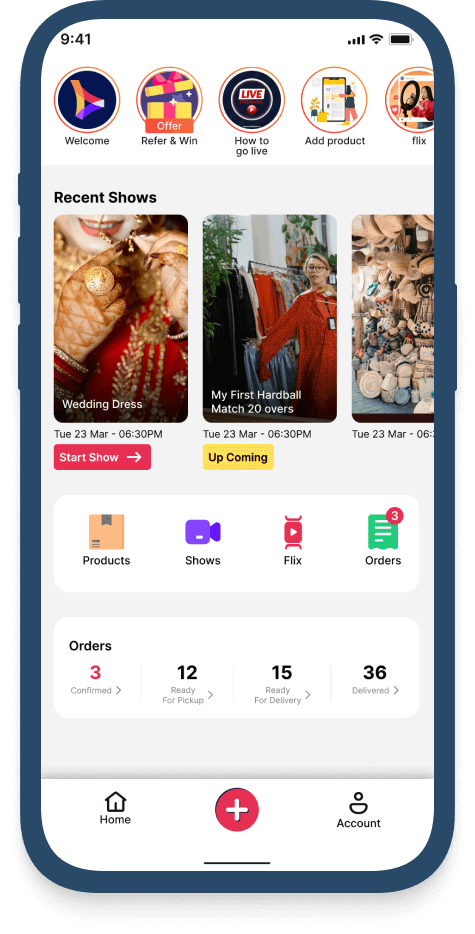 Message at hello@livebazaar.tv